Mold Prevention After Hurricane Ida
If you live in Chester County, then you are no stranger to the impact Hurricane Ida had on the area. Ida produced record-breaking flooding conditions and many families lost parts of their homes along with countless sentimental possessions and valuables. Downingtown Borough was hit hard as the Brandywine River once again overflowed its banks, leaving behind significant damage to roads, bridges, parks, and homes in its path. Many Downingtown families are unfortunately accustomed to natural disasters nearly every year, however, this September was unlike anything they had ever seen. Those along Mary and William Street in Downingtown were not spared and many houses fell victim to the flood.  
The morning directly following the flood, INX was contacted by a homeowner on Mary Street asking us to assess the damage and assist with the clean-up and restoration. As a local, family-owned business, we were eager to help our community. We pulled up in our vans and trucks to assess the area and damage and immediately got to work. As we began to help these families start the process of getting back to normal, more and more neighbors approached us asking us to please help with their clean-up as well.
All in all, we helped 13 houses on Mary and William Streets that once had 4 feet of water covering their lower levels.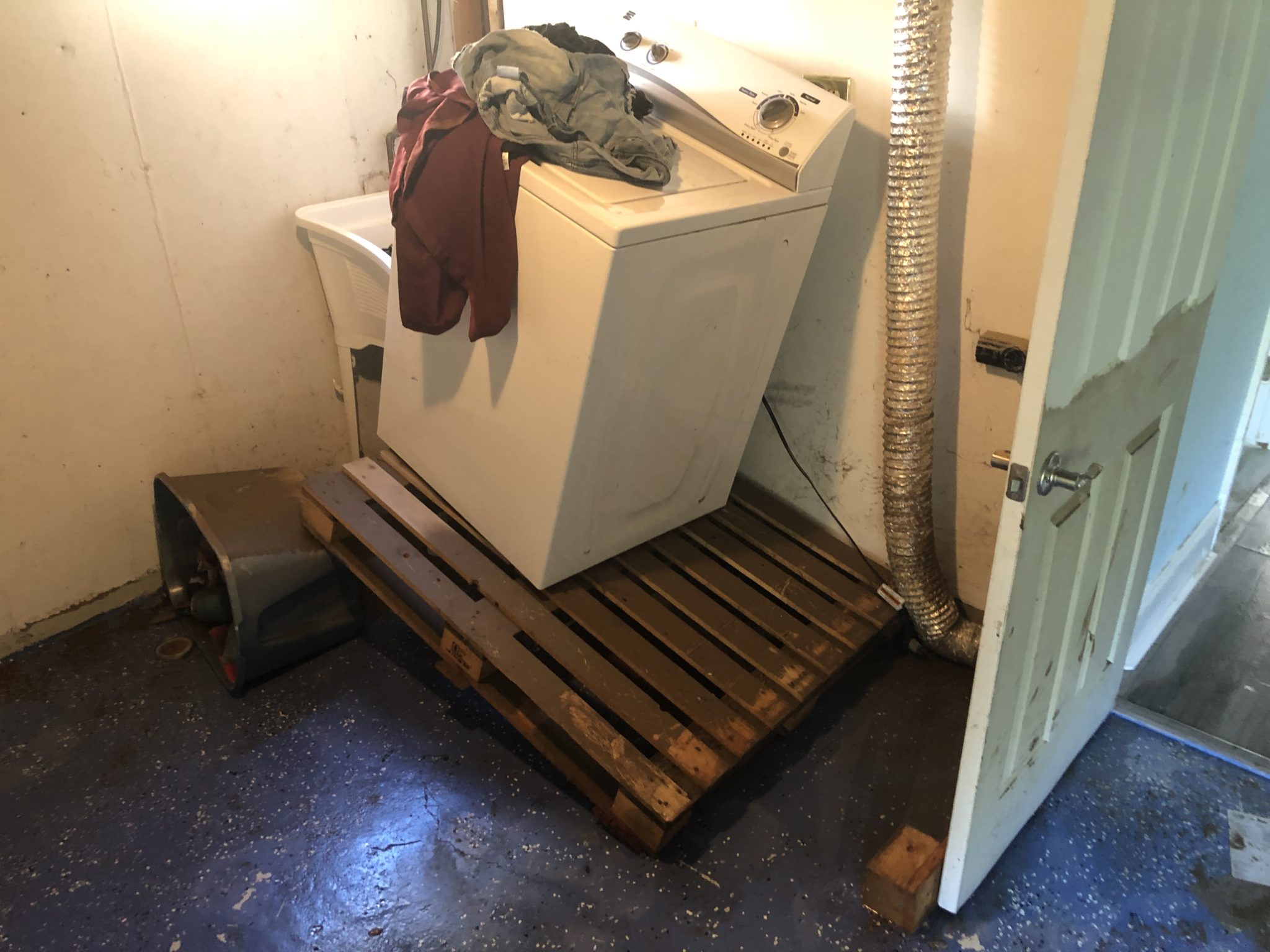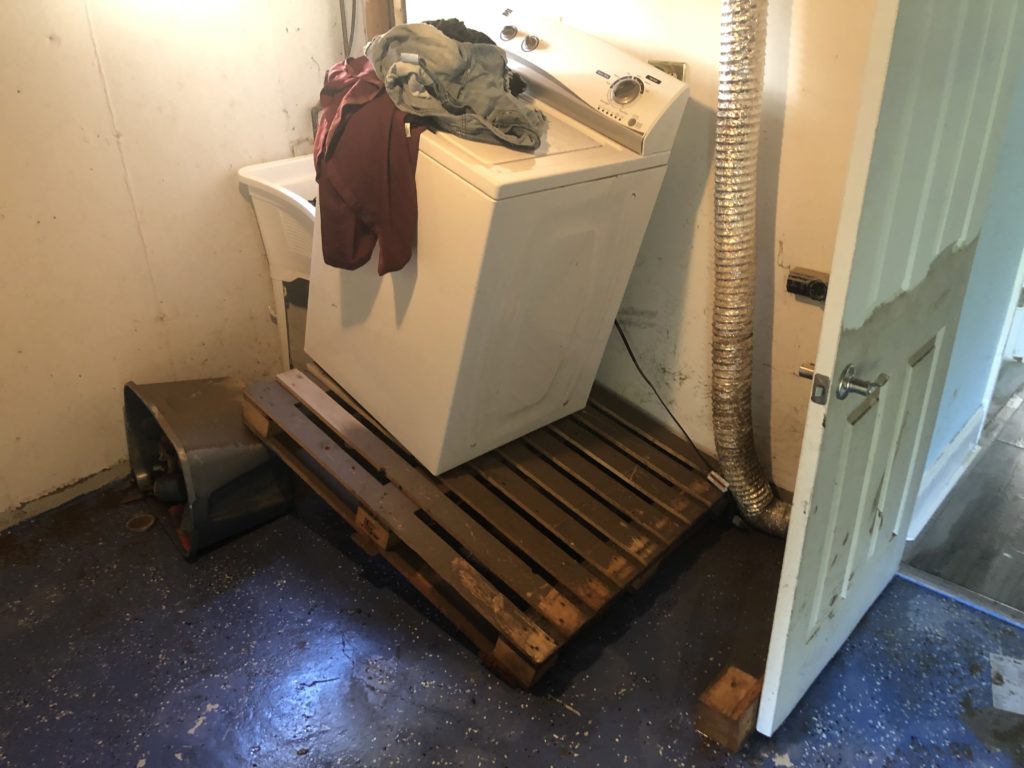 Floodwater from Hurricane Ida is considered category 3 water damage. This means that the water was mixed with pollutants, sewage, and other contaminants which results in everything that was touched by the water also being contaminated. Anything wet or covered in the mud had to be removed and discarded, which was an overwhelming and emotional task for homeowners to do alone.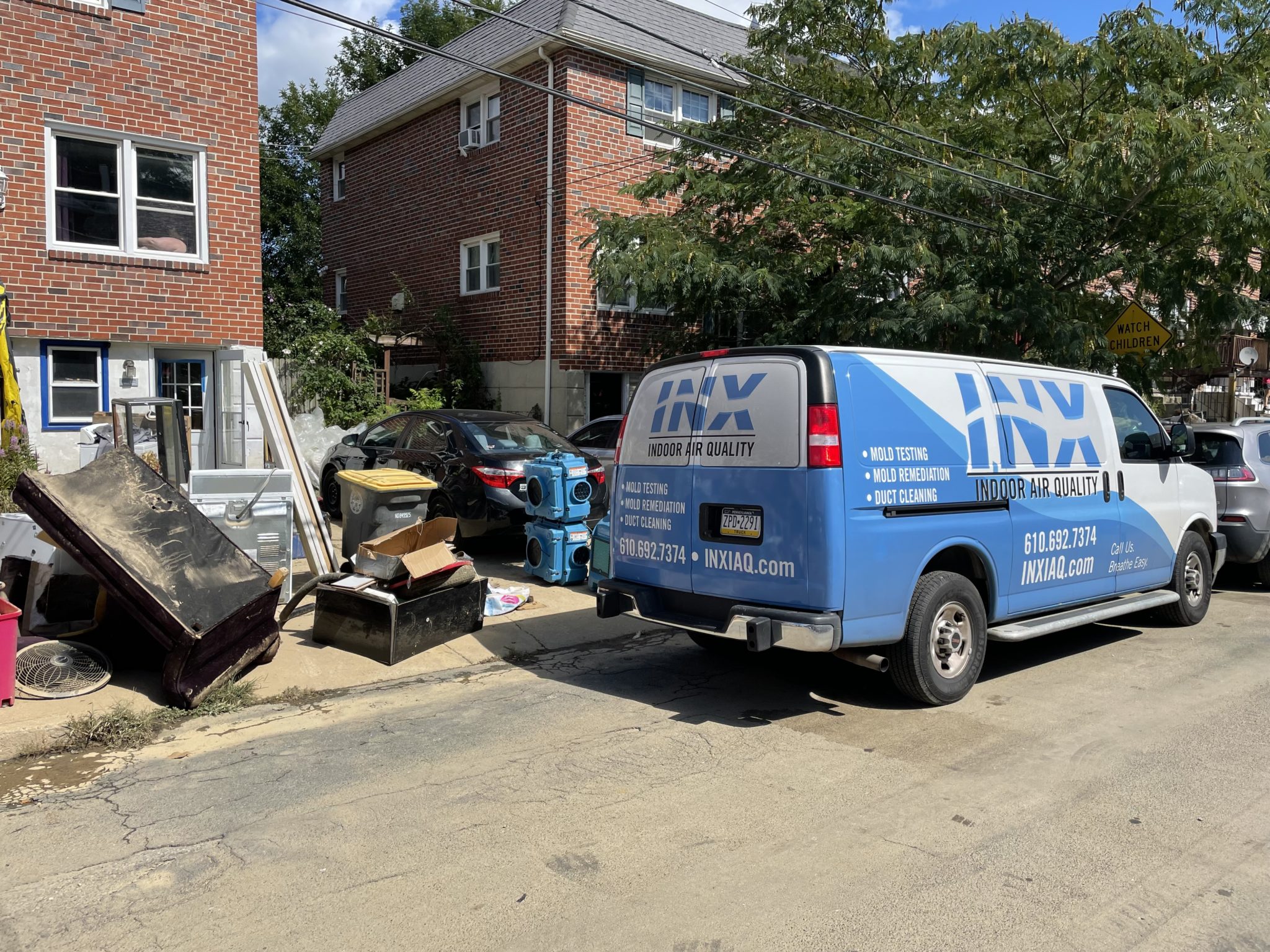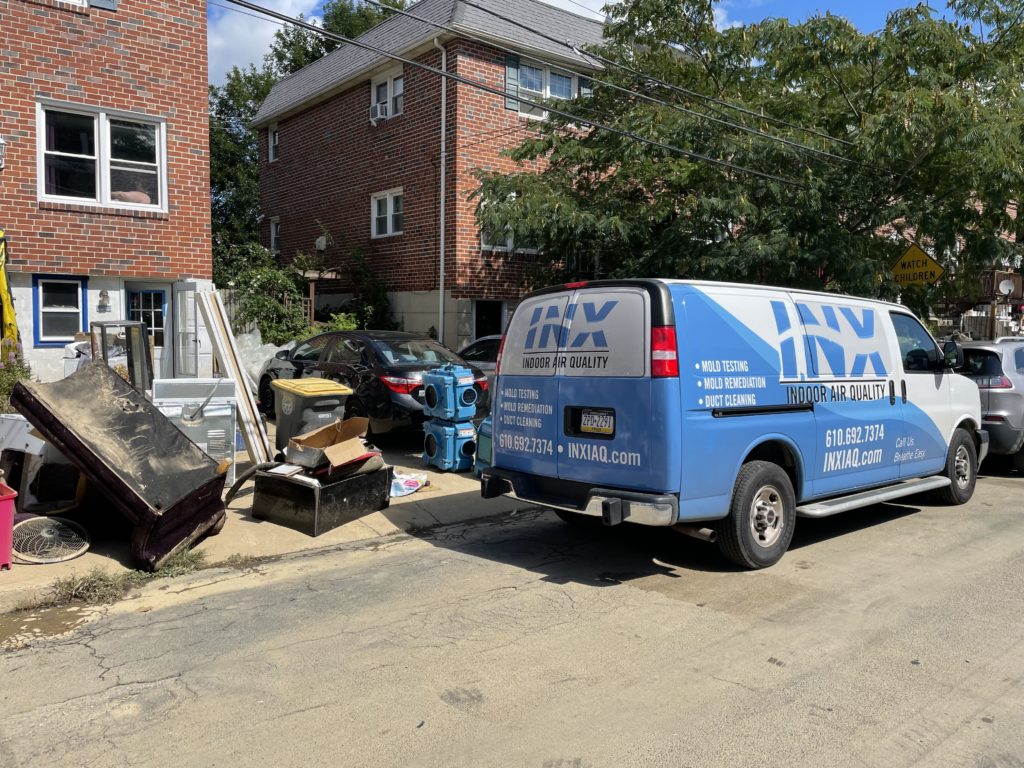 We began helping as many residents as we could to remove their belongings and clean their lower levels. Some were fully finished areas and some were only used as storage. Regardless of the use of the area, many were destroyed. We immediately got to work and were able to have relatively quick turnaround times after the flood. This brought relief to the homeowners as they tried to find some semblance of normalcy after the flood. 
At INX we use a Seven Cs procedure: containing, contents, cutting, cleaning, coatings, clearance, and closing as part of our mold removal and water damage restoration process.  We specialize in mold removal, mold cleanup, cleaning up water-damaged areas, and mold prevention. 
The most important part of properly restoring these sections of people's homes is setting up environmental controls surrounding the affected areas. Once these areas are set up, we can begin the process of saving any belongings possible while making sure the rest of the house does not get contaminated. Contents that could be saved, not touched by the floodwaters, were placed in heavy plastic and removed from the immediate work area to be cleaned at a later time. 
Once the work area is prepped, we remove all wet and muddy building materials, carpet, flooring, and drywall. Unfortunately, this often means cutting out flooring, carpeting, and drywall to get to areas affected beyond just the surface. We then clean the area with a HEPA vacuum. This process removes as much of the bulk mud and dirt as possible as well as excess moisture. These areas are then wet disinfected and the second round of HEPA vacuuming is done.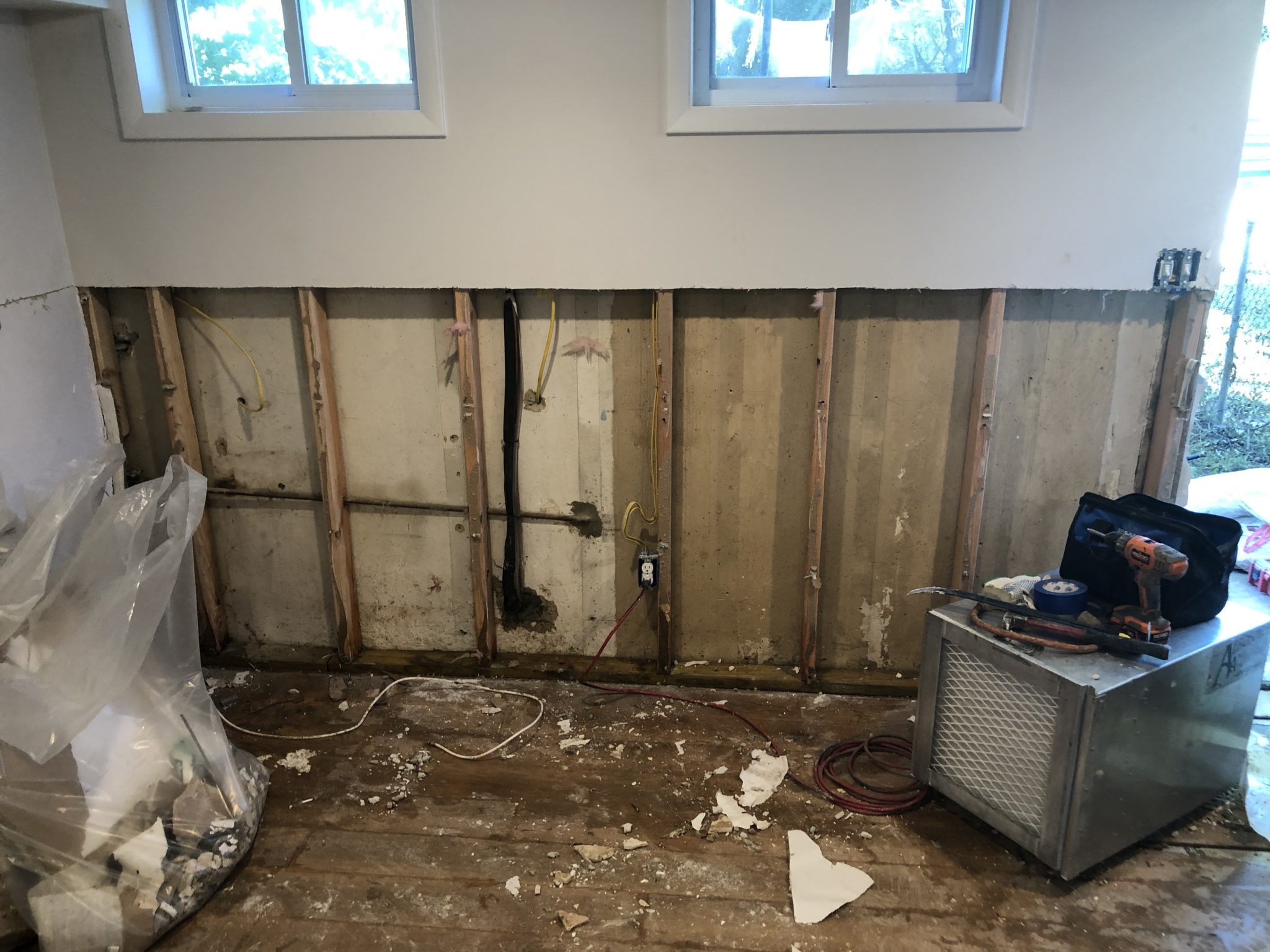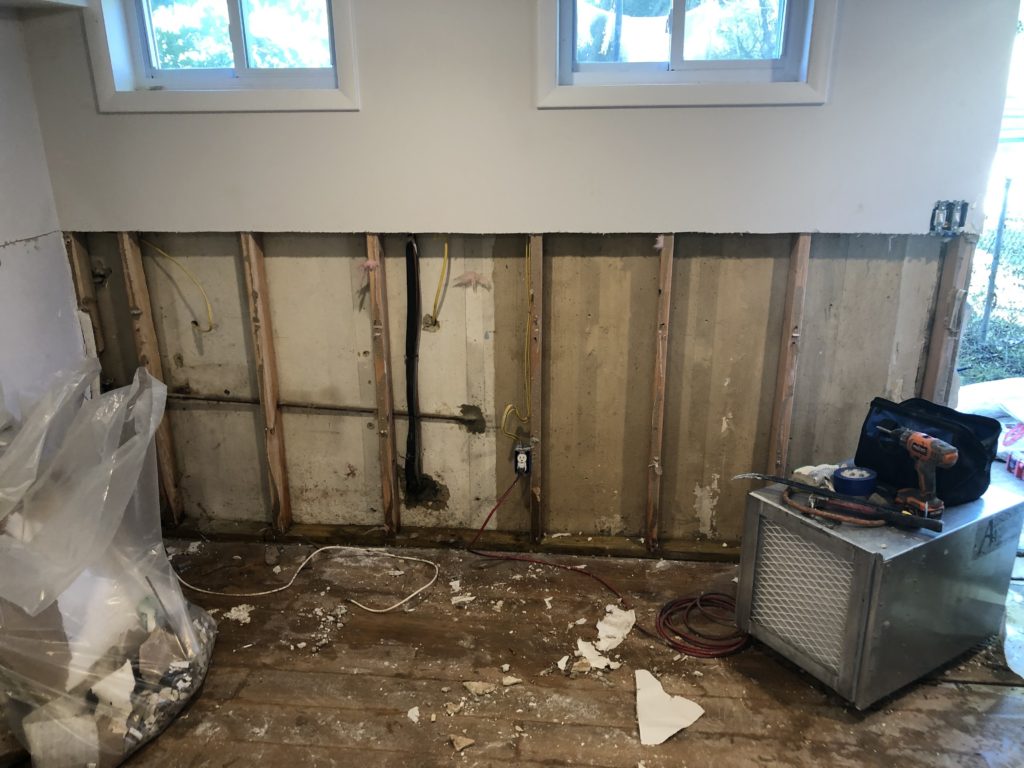 We now have a much cleaner area to work with. In the case of the homes after Hurricane Ida, mold prevention was key. The affected areas, once completely dried, received a mold and mildew-proof coating.  Mold had not yet set in for most of these homes, but we were not going to give it a chance to do so. The flooded areas, if not cleaned and treated, would be an ideal environment for indoor molds to form very quickly depending on weather conditions. Warmer, moister air helps mold to develop much faster than the dryer, cooler air.
The floods occurred on September 1, 2021, when the weather was still warm enough to allow mold to grow more quickly. 
Some homes, especially in the area of Mary and William Streets did have flood insurance associated with their homeowner's insurance. In this flood-prone area, it is often a requirement. We happily will work with your insurance company to settle your claim as quickly and efficiently as possible. It is one less thing of concern after dealing with such a difficult situation as a flood.
If you took on any water from Hurricane Ida and have any concern about mold growth or indoor air quality, give us a call today and we would be happy to talk with you about your concerns. (610) 692-7374